Welcome to a limited blog series (for now) reviewing books recently donated to me. I won't be reviewing every book because a few are textbooks, art books, and others. Most are children's books all the way up to middle-grade books. Enjoy!
The Biggest Snowman Ever
Written by Steven Kroll | Illustrated by Jeni Bassett | Published by Scholastic, Inc. | 32 Pages
This book is a sequel to the bestseller The Biggest Pumpkin Ever
Oh, wow. This is an interesting start. On the first page, there's a handwritten note. "❤ Mrs. Sachau 2019."
Who is "Mrs. Sachau"? A teacher? An administrator? Will this review post get enough attention? We'll see.
"Once there were two mice who fell in love with the same snowman, and this is how it happened."
I love stories that open like this.
How about you? Do you love how some books open like this?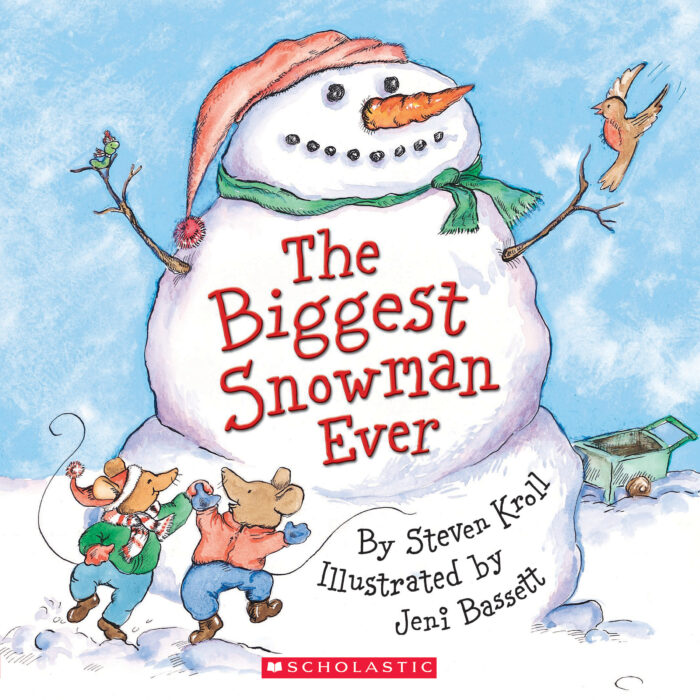 Caterpillars are also included. How cute.
Summary
The mayor of Mouseville announces a town snowman contest. Whoever builds the biggest snowman in two weeks wins a prize. The house mouse, Clayton, says they'll build the biggest snowman. His friend, Desmond, a field mouse, says they'll build the biggest snowman. Who will win? Along the way, each one's father takes a look, cheering them on, even giving them secrets. Here's the problem: everyone's snowman was exactly the same size. Both the field mouse and the house mouse work together to build an even bigger snowman than the rest. After all, there were no rules saying they couldn't work together. They both win a large wedge of Swiss cheese.
Overall, I think it's a really cute paperback book. It's an excellent book for pre-K to 2nd graders. Regardless of the time of year, the story structure keeps you interested. But I do recommend reading this cute paperback during the winter holidays.
Everyone gathered to dance around the snowman, drink hot chocolate, and eat doughnuts.

The Biggest Snowman Ever (Steven Kroll, Jeni Bassett)